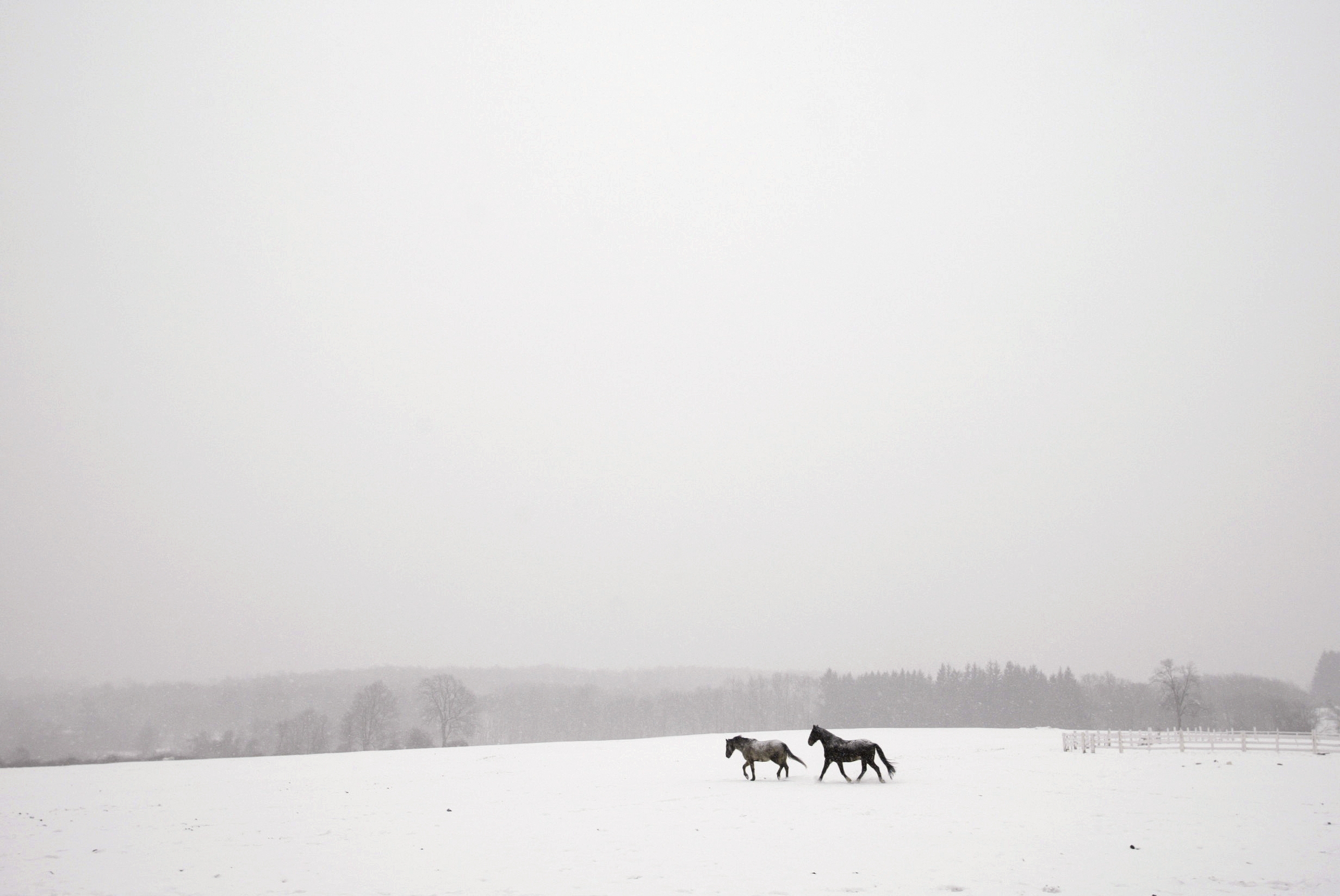 Snow Horses
Advertising Tech
Victor Wong, left, and Roger Lee started their advertising technology company, PaperG, in New Haven, Conn. Their client list has grown to more than 50 companies, including The Hearst Corp. and The Boston Globe.
Family
Marcelino Perez hugs his great grandson Amaury Valentin, 7, after the two shared dinner together at Perez's home in Hartford.
Home
Music "honchos" at ESPN headquarters.