Riyadh Mall
A group of women shop in a downtown Riyadh mall.
Jerry Yang, Stem Cell Researcher
Stem cell researcher Jerry Yang at the University of Connecticut in Storrs was in a race to clone stem cells to cure patients. He suffered from cancer and is organizing researchers to focus stem cell research to save precious time and funds. He died five years later.
Hassan Al Maeena
In Jedda, Saudi Arabia Hassan Al Maeena, the son of Arab News editor Khaled Al Maeena doesn't see much hope for Saudi-United States relations, unlike his father who believes the foundation of the relationship is too deep to falter.
Marta Becket, Dancer
Marta Becket, dancer and actress came to a stop with a flat tire in Death Valley Junction, Nevada and while waiting for a replacement decided not to leave. What she found was a mining ghost town with a community hall. She turned the hall into the Amargosa Opera House and lives in a cottage a few steps away.
Dress-up
Cruella De Vil fans Karen Hanley, left and Shannon Elmlinger share their enthusiasm for the character in 101 Dalmatians book and movies at ConnectiCon 2015, a convention of science fiction, movie, anime, and cartoon enthusiasts at the Connecticut Convention Center in Hartford.
Ming Cho Lee, Set Designer
Set designer Ming Cho Lee at his Manhattan apartment. Lee, a renowned designer, taught at Yale University Drama School.
The Accidental Conservative
James Hillman, Author
James Hillman author and psychologist.
Point to Point
University of Connecticut basketball point guard Sue Bird with her counterpart from Trinity College Jackie Siscone.
Missing Persons
A block away from St. Vincents Hospital in Greenwich Village and days away from the attack on the World Trade Center pedestrians view flyers of missing persons posted in the window of a pizza shop in downtown Manhattan.
Senator Joseph Lieberman
Barack Obama
Senator Barack Obama shakes the hands of supporters after a rally at XL Center in downtown Hartford where the senator gave an election eve stump speech Monday evening.
Hillary Clinton
Democratic presidential candidate hopeful U.S. Senator Hillary Clinton makes her way though a crush at U.S. Congressman Jim Clyburn's Annual Fish Fry in a Columbia, South Carolina municipal garage.
Mitt Romney
Mitt Romney campaigns in Hartford, Connecticut.
Governor John Rowland
Synagogue in Litchfield
Rabbi Joseph I. Eisenbach and his congregation wanted to turn a former business at 85 West Street into a synagogue just west of the town green in Litchfield. He is running into resistance from the towns historic commission.
George W. Bush
President George W. Bush, and Congressman Chris Shays listen as Cliford Laurore, left, and Jorge Mena talk about their work at the Northwest Boys and Girls Club in Hartford. Bush came to Hartford to speak on Malaria Awareness Day.
National Champion
University of Connecticut basketball coach Geno Auriemma is carried off the court by his team after UConn beat University of Louisville in the National Championship game 76-54.
Diana Taurasi Reacts
Diana Taurasi, surrounded by team mates Willnett Crockett, left, and Ashley Battle, after Taurasi sunk a half court shot at the buzzer.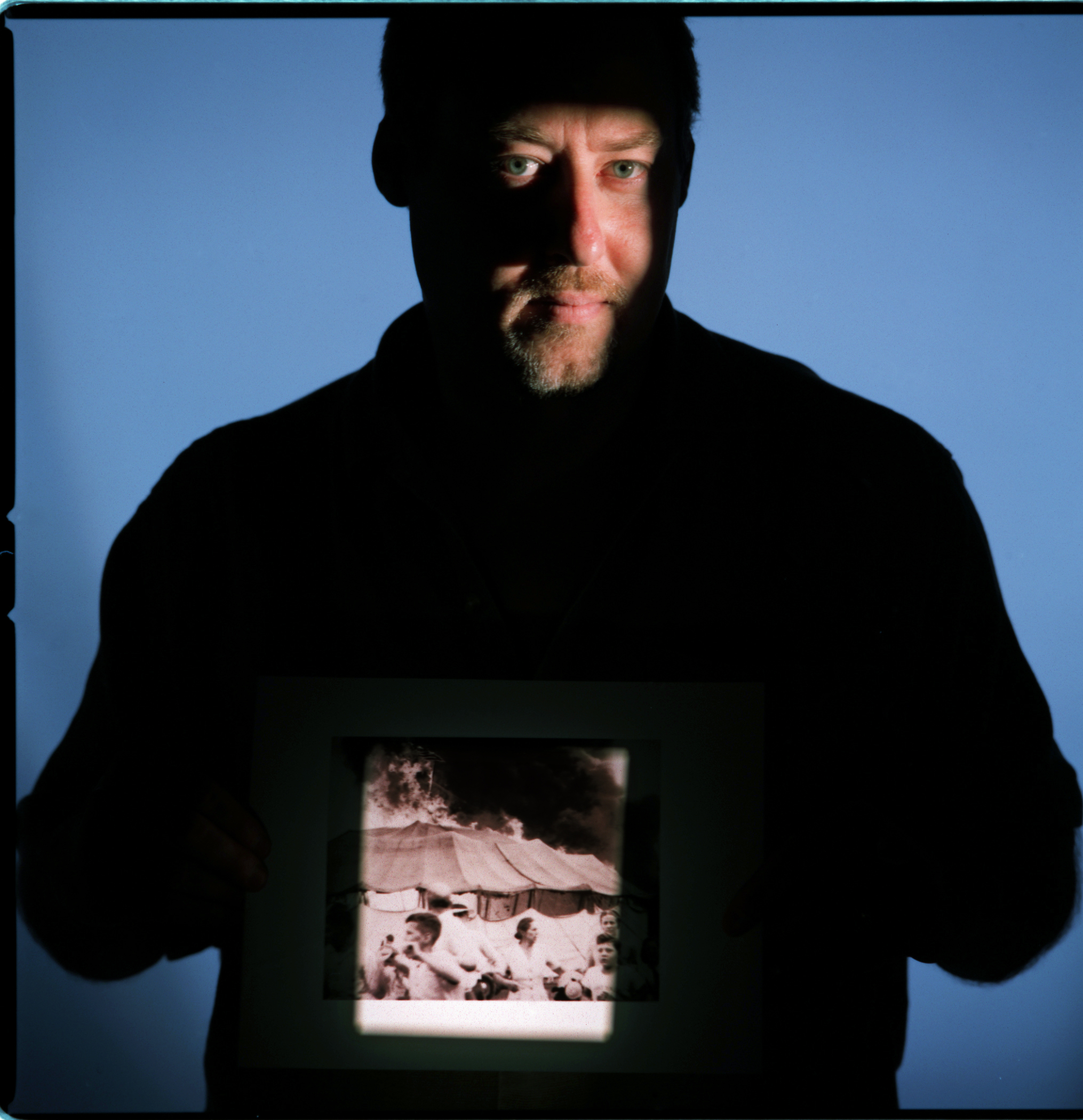 Stewart O'Nan, Author
Author Stewart O'Nan wrote "The Circus Fire: A True Story," a book about the Ringling Brothers Barnum and Bailey Circus tent fire in Hartford on July 6, 1944.
Race for the Cure
Spectators, all from West Hartford, cheer support for their team members, Bark for the Cure, near the finish line of the Susan G. Komen Race for The Cure at Bushnell Park in Hartford Saturday.
Nicholas Perricone
Dr. Nicholas Perricone, a Meriden, Connecticut dermatologist and the creator of a cosmetic empire.
Woodworking Artist
Peter Petrochko is an artist who works with wood to make vessels, sculptures and other finely finished wood products.
Dr. Vincent DeVita, Yale Cancer Center
Michael Grunberg, owner of Grunberg Realty.
Lower East Side
On their first day of their "ladies night out" Jennifer Fleischer, Sandi Miller, Heather Karner and Rosie Climpton savor their "sleek, sexy and square" doughnuts made at the Doughnut Plant on Grand Street in the Lower East Side. Excited customers wait in line to pick up those freshly made gems. The four sitting on a bench outside the shop each have their own box of doughnuts to take away.
People